Slave to the Sauce
By Livia Tortella originally included in the Bootism liner notes, 1996
"It's just the right thing to do, and a tasty way to do it."
In 1989, there was no other band congealing on the scene like Bootsauce. They were like a scab on the white face of Canadian rock - at least, that's how the guys would put it. While almost every other band were practicing R.E.M. riffs in their suburban garages, Pere, Sonny and Drew's unique "pleasure principle" was beginning to take shape in rather unholy ways in Montreal. Later joined by Al Baculis and John "Fat Boy" Lalley, the guys were known to spend what little money they had on equipment and beer. So it was only fitting that they would be based in a town that served alcohol 'til 3:00 A.M. - a city with the cultural bouillabaisse that was and is St. Laurent Boulevard.
Individually, each player brought hardcore musicianship to the party. Sonny received his first guitar from his father (legendary jazz guitarist Sonny Greenwich Sr.) on his sixteenth birthday. Pere's classical training started when he was six. In John Lalley and Allan Baculis, the band's rhythmic prowess was undisputed. Collectively, the essence of their music was in whatever they could find - cool trash. They sampled everything for texture: old soul records, B-movies, late-night television, phone messages, friends - anything they could get their hands on. Needless to say, I knew that when I was handed a scrawled song list for "The Brown Album", on a Bar St. Lauret napkin, that history was about to be seriously screwed with.
"I can smell your fear."
"Brown", as a concept, is indeed a Bootism. They define themselves and their music with it. It began as an inside joke with the band. The booters had toilet humour down to a fine art, particularly with all their scatological lyrical references ("Catastrophe Seas", "Touching Cloth"...you get the picture) and their production credits (remember The Fudge Brothers?). "Brown" was the colour of the music they made; it was a scrap yard of B-boy pop - sophisticated and without pretension. White rock and funk was fused together into a sloppy, irresistible, irreverent mess.
"Everyone in this band is walking down the street with some shit going on in their head musically." - Pere Fume, 1990.
In 1990, Drew leaned over to me at a house party when Public Enemy was blasting from the stereo system. "This is the future," he stated in his usual prophetic growl. P.E. wasn't the only thing spinning at their sparsely furnished apartments - there was ministry, Prince, Skinny Puppy, Frank Zappa and Hendrix, AC/DC, Talk Talk, T-Rex, Barry White, Freddie Mercury, Howard Devoto... Their sound and musical tastes refused to be contained. Bootsauce's particular brand of urban science was never white enough (like the Red Hot Chili Peppers - the band they were compared to the most), and too black for some. They released their most urban record in "Sleeping Bootie" at the height of grunge, and produced a technological and musical marvel in "Bootsauce", when "back to basics" rock was making a comeback. It was a difficult time for them as well. Citing musical differences, founding member Pere Fume left the band after completing the recording sessions in Surrey, England. Undaunted, they continued to take huge risks, invariably proving that the body has a mind of its own and that the almighty groove will not be denied.
If there was plenty of beer on hand, the band would tolerate a studio; in the early days, pre-production was always preferred at their favourite watering hole - the Bifteck. They absolutely loved to tour, and gave audiences some of the most intense live performances this country has ever seen. "Bootsauce's X appeal, then, is their focused aggro and red-eyed carnality," wrote Chris O'Connor in The Toronto Star. "And when they bother to stop leaping about and aim the bloody thing, they're like the proverbial irresistable force: move to the groove or be removed."
"Pardon me, while I have a strange interlude."
Paris, France - 1992. Bootsauce were asked to play the Transmusicales festival - the most popular annual new music event in France. They started their week there by playing probably the loudest in-store at Virgin on Champs D'Elysee - the store managers thought they were getting an acoustic performance. (The boys have done this at home countless times - Bootsauce essentially put an end to all live electrical performances at Calgary's Southcentre mall; after their live-instore, they proceeded to knock around their equipment in true rawk fashion). Their gig at the Rennes festival later that week was spectacular. They had befriended the Jim Rose Circus, who were performing before them on the bill. The French audience were quite subdued until after Baculis' bass solo at the end of "Play With Me". At that moment the place erupted, and the energy lasted beyond the apt finale "Masterstroke". Mr. Lifto, from the Jim Rose Circus (his name came from his talent in lifting heavy weights with his penis!), joined them on stage, completely naked, to dance to "Catastrophe Seas." Neither the band, or the French, batted a eyelid.
The band have played over 500 shows in Canada, the US, and abroad including a tour of the UK and Eire with The Cult. There were plenty of memorable moments. The Queen St. (Toronto) Club crawl (3 clubs in one night) was dreamed up by the band to launch their 1993 album "Sleeping Bootie"...Another great series of shows was the five sold-out nights at Lee's Palace (Toronto) in March of '92 - this was after winning a Juno, and going Gold (for the second time) in seven weeks with "Bull", their second album. At the record industry, post-Juno party, the band broke into a spontaneous rendition of "Hava Negila" - Drew later quipped, "Sorry, it's all the suits. I thought I was at a wedding." The same tour also had the band perform four sold-out nights at the Town Pump in Vancouver. On the flipside, the band's shows on home turf were notoriously off. "Montreal is about the worst place to play," said Fume. "We owe everybody in the audience money. It's very embarrassing."
Bootsauce have an acute sense of style - very particular to them, really. Like their music, their image was representative of what the St. Laurent second-hand boutique strip had to offer. On stage, they were like a modern-day incarnation of Parliament. No black-garbed, shoe-gazing antics here. Their album covers were art. The internationally renowned, Montreal-based artist J.W. Stewart produced some of his best work within the context of this band. The cover for "The Brown Album" depicted a larger-than-life, blind-folded giant made up of various faces - the band's friends. The album was covered in a shocking orange plastic sleeve - very hard to ignore. The design for "Bull" was deceptively simple. A sculpture of a bull was made, photographed, and then reassembled, in what Stewart described "as a cute bull, but not the kind you'd bring home to mother." The "Sleeping Bootie" package was just as risque as the music it contained. Having been nominated twice for a Juno with Bootsauce, I suppose Stewart wasn't entirely off the mark when he said you don't just get a Juno for having a weenie on the cover.
"This will be your final briefing."
Bootsauce were always deeply involved in the making of their videos - and these visual companions reflected the energy of their sound. Director Roy Pike's unique editing style made the match perfect. All the early videos from "The Brown Album", with the exception of "Everyone's A Winner" were made by Pike for under $10,000.
Bootsauce's video shoots were non-stop 24 hour marathons. The most memorable one for them was probably "Masterstroke" - they were stuck in a drafty warehouse, and had to endure hours of endless strobing. For "Love Monkey #9", Drew dressed up in a monkey suit and in "Sorry Whole", they were buried waist-high in dirt. There was nothing the guys wouldn't do for television - including Roy. After winning the Much Music video award for best alternative clip for "Play With Me", Roy threw his award into the audience in a pure, drunken moment of inspiration. He wasn't invited back.
They went against the grain - always. The most common observation about hearing Bootsauce for the first time was "This is a Canadian band?" - which probably explains why Ian Astbury, formerly of The Cult, was prompted to say that they were the best band in Canada. "Bootism" captures all the best moments - it's a part of your life, a part of mine. Only one part; these guys are too creative, too determined and too much consummate sex gods to stop now. The re-recording of "Payment Time" and the live classic "Fight For Your Right" (Hey, if the Beasties won't play it, Bootsauce will) were finally nailed in a studio late last year. So here are the songs - the familiar ones; the ones that should have been; the ones that still could be. For many of us, it's still the sauce.
Livia Tortella Slave To The Sauce (1989-1996)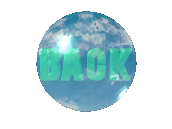 Copyright 2019 Piscean Entertainment in text, illustration, and site design. All lyrics and photographs copyright Bootsauce and Vertigo/Polygram unless otherwise indicated. Images and lyrics are reproduced here for non-profit informational purposes and are considered fair use. All rights reserved.