Mayhem! Mini-Feature
Originally published in Mayhem! Magazine, October 1991
█ CANADIAN FUNK rock quintet Bootsauce release their debut album, 'The Brown Album', through Polydor later this year.
Produced by the Fudge Brothers and Corky Laing, it features the following tracks:
Side One: 'Let's Eat Out,', 'Scratching the Hole', 'Sex Marine', 'Catastrophe Seas', 'Everyone's A Winner' (a killer cover of the Hot Chocolate classic just released as a single!).
Side Two: 'Play With Me', 'Lovin' Pain', 'Payment Time', 'Catcher In The Raw', 'Masterstroke'
Commenting on the band's unique brew of Metal, rap and '70's groove, guitarist Pere Fume told Mayhem: "Drew (Ling - vocalist) and I lived in London for a couple of years a while ago, and that's when we really started getting into rap and hip-hop, as well as our longtime love of rock music. When we went back to Canada and the band came together (the line-up is completed by guitarist Sonny Greenwich Jnr, bassist Baculis and drummer Rob Kazenei), all these things kinda came together.
"And that Hot Chocolate riff... man, I'm amazed no-one's played that before. It's Metal, I'm telling you!"
Bootsauce will make their UK live debut later this year.
Notes: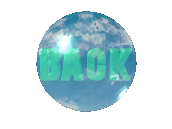 Copyright 2019 Piscean Entertainment in text, illustration, and site design. All lyrics and photographs copyright Bootsauce and Vertigo/Polygram unless otherwise indicated. Images and lyrics are reproduced here for non-profit informational purposes and are considered fair use. All rights reserved.