By Polydor Records, for "Touching Cloth" / "Hold Tight" 12" LP press sampler
Bootsauce
Hot on the trail of 'The Brown Album', "BULL" is bigger, fatter, funkier, sexier and simply better than 'Brown' which in itself was a prime hunk of steaming funk rock.
A whirlwind of an album that includes the shock of punk, groove of funk and face smearing power of metal, "BULL" is dangerous heatseeking fun. Produced by BOOTSAUCE and recorded at Normandy Sound ni Warren, Rhode Island, "BULL" is creature that charges the extremes of sound. Featuring live drums couresy (sic) of Johnny Frappe and co-productions with Michael Jonzum (Mick Jagger and Aztec Camera), it's a 13-track opus ranging from slap-happy funk to hardcore hedonism.
Enclosed is a two-track sampler from their fabulous new album:-
"Hold Tight" is a by-product of a boisterous, heavy rock 'n roll studio soiree with Lemmy and Phil from Motorhead. A ferocious epic punk-rock, riff-omatic god guitar song with the break of the century;
"Touching Cloth" (featuring Mike Howe from Metal Church) is a head smacking wail that alternately soars with spirit and drips with doom. It's a relentless hardcore rap with a falsetto shout;
ROCK WRITERS IN RAPTURE: REELING IN THOSE RIGHTEOUS REVIEWS!
"With a heavy shovel-load of passion, humour and in-your-face audacity, Bootsauce has created one of the hottest albums of this - or any - year... Dangerous, heat-seeking fun." -- London Free Press
"Here's a band that thankfully can't make up their mind..." -- Kingston Whig-Standard
"For better and for worse, Bootsauce are children of the '90s, ribald, irreverant, and with short attention spans in tow..." -- Montreal Mirror/i>
"Shaking up sensitive ears and sending a screwdriver clear through the cranium, Bootsauce has doused the happy-beats of the Brown Album with the headstrong Bull. The still-present trademark mongrel vocals, gyrating grooves, cheeky lyrics, the planet's bess bass and machine manipulations show these moody Montrealers haven't lost focus, but now have channeled the intensity and madness of their live show onto tape." -- CMJ Canada
"Bootsauce is one of those fabulously irreverent gaggle of rag-tag musicians who can thumb their noses with such finesse they always deserve a standing ovation." -- Ottawa Sun
"Bull is absolutely brimming with nifty musical ideas. There are so many tasty hooks and riffs competing for the listener's attention, the album can hardly hold them." -- The Globe and Mail
""The result isn't always pretty, but it's never dull. And that's worth something all by itself." -- The Kitchener-Waterloo Record
"Whether the band is sounding bullish and the whole thing is a heap of crud, or it's just a nice sculpture on the cover and it happens to be a bulll...I don't know!" -- Sonny Greenwich Jr., in The Kitchener-Waterloo Record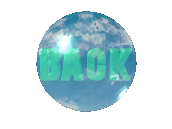 Copyright 2020 Piscean Entertainment in text, illustration, and site design. All lyrics and photographs copyright Bootsauce and Vertigo/Polygram unless otherwise indicated. Images and lyrics are reproduced here for non-profit informational purposes and are considered fair use. All rights reserved.